Unfortunately, the contents of this page
cannot be viewed on your device. Please
access this page using an iPhone or iPod.
Start playing Legend of the Cryptids
get
awesome Items!
Download now and get
$"4.99
worth of Items!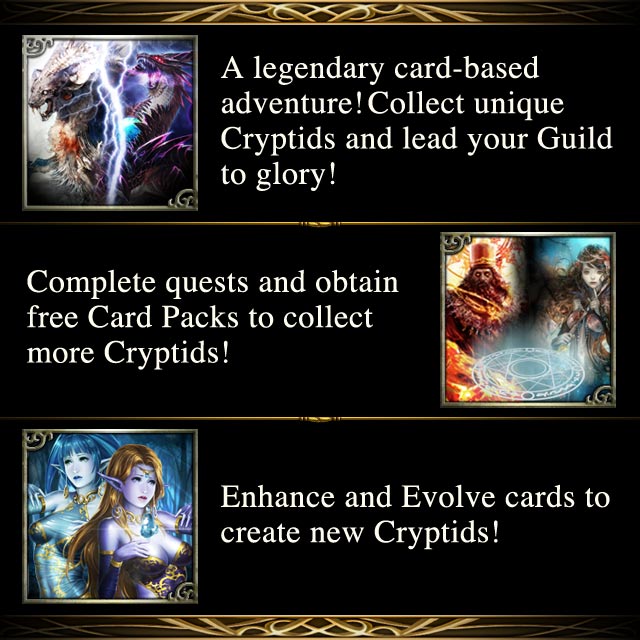 - The maximum number of rewards a player can receive in the span of one month is 20.

- Please note that even in the event of more than 20 users being eligible for a reward; only 20 rewards will be distributed.

- The limit will reset on the last day of each month at 4:00 pm (PST) and the user limit to receive rewards will reset back to 20 players.

- After a friend has fulfilled the conditions to receive the reward, they must manually claim the reward first in order for you to receive yours. Please be careful as the reward will not be accepted automatically.

-Both users will obtain a 'Friendship
Ticket' when the invited user joins and
finishes the Tutorial!

-Only 1 Friendship Ticket can be acquired per same user.

-Friendship Tickets and Invitation Rares
cannot be traded or gifted.

-The 'Invite Promo Card Pack' will only
contain the new and old invitation Rares.

Terms and conditions are subject to
change without notice.

-Invite Promo Card Pack can be drawn
from the Card Pack Page when you
have an 'Invite Ticket'.